I have always been a huge fan of hot rollers for creating a pretty wavy look for my hair. It's so easy and the least damaging way to achieve curly hair.
The photo on the left is how my hair usually looks after I use my hot rollers.
(sorry for the boots on the right~this was for an outfit post:)
I've always used my Conair rollers which I love but I've had my eye on these mack daddy rollers by
BaByliss
for a long time. I have so much hair that a 30 piece set would be fantastic! The little spikes on the rollers are also great for gripping your hair while creating a smooth look. These rollers have the nano-titanium technology so they get super hot quick for faster styling but are the least damaging because of the infrared heat technology. Included are 8 Jumbo, 8 Large, 8 Medium, and 6 small rollers plus 15 butterfly clips. If you need more butterfly clips like me, you can purchase more separately. You can find these BaByliss Pro Cermaic Instant Heat 30 piece Hair Setter
online
starting at $67. They are double the price of regular rollers but totally worth the ease they will bring to styling your hair and will maintain their value by lasting twice as long!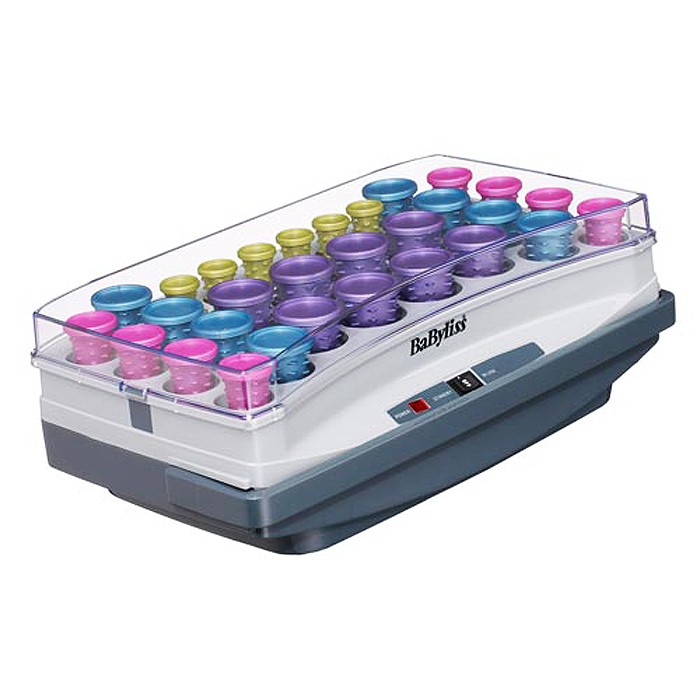 ~Here is a Great Video Tutorial I found on how to use these BaByliss Rollers~
Remember to take the roller halfway down the strand of hair like she does in the video before you wrap the rest of the hair around the roller. I like how she does the rollers horizontally around the head starting with the largest rollers at the top and working her way down in size as she moves down the head.
~Celeb Styles using Hot Rollers~
To achieve a look like Amanda, brush your curls out with a soft boar bristle brush and make a deep side part before you set with hairspray. I love this look with a colored lip like she did flawlessly.
To get Blake's bouncy curls look, just take out your rollers and shake your head a little. Finish by setting with some hairspray. These will fall out throughout the night but for a party or wedding it would be fun to start with this more glamourous look.
For this wavy look by Denise, take your rollers out and run your fingers throughout your entire head. Set with a light hairspray.
Oh and I can't forget about when we travel! I always carry on my bag so these big ass BaByliss rollers are not gonna fit. I usually pack 2 sets of these travel rollers by
Revlon
.
They are packed in a soft case with the clips inside and are very lightweight. I need two sets because I have a lot of hair but those of you with fine or short hair may only need one. You can pick these up for $20 bucks at
Target
or most drugstores.