Ok so y'all know by now I'm a product junkie and have pretty much tried everything out there~SO.. I'm gonna share with you which products I think are the BEST at diminishing those terrible under eye dark circles! I'm lucky that I don't have these dark circles just yet (probably because I don't have children:) however there's nothing I love more than a bright under eye look.
See the difference?
It all starts with a good brightening eye cream. Hands down,
Skinceuticals A.G.E Eye Complex
is the best! It has little light reflectors in it that automatically illuminate so you see everything brighten up instantly. Not to mention its super moisturizing and helps prevent wrinkles and depuff. A must buy if you love eye cream.
Then you have got to get the
YSL Touche Eclat
. Where have I been? I just purchased this amazing product (in the lightest shade 1 btw) this month and its literally changed my life. Never seen anything like it. It's really just that good at what it's meant to do which is illuminate. They claim it instantly gives you 8 hours of sleep. Who doesn't need that? Worth every cent of the 40 bucks. Can't say enough great things, probably why it's been written up in every mag as pretty much one of the best makeup tools ever invented!
I like to top off my under eye illumination with a little brightening powder. This is definitely not necessary but I do it because I'm oily and like to set anything that is cream based. The
Laura Mercier Secret Brightening Powder
is like Magic! It's super white and bright and gets the job done of setting the concealer and keeping it bright under the eye. Such a fantastic and must have product if you love to keep the under eyes bright and set your concealer so it will stay put all night!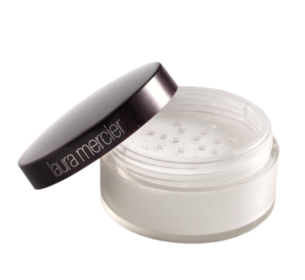 If you think you definitely need a concealer, I love then
Benefit Boi-ing
. Wow this stuff is good, I love it for the texture, it just stays in place. Benefit calls it "industrial strength." Doesn't run or really even move after you put it on. A perfect topper for the YSL if you feel like you need to conceal darker circles. Some people like myself can get by without the concealer on top but if you are lacking sleep and need that extra umph, this concealer is the way to go.
Just look at this before and after..
So I don't use all these products everyday. Most days, I'm only using my eye cream and the YSL Touche Eclat. If I'm going out and doing a smokey eye I like to use the other products as well. It just makes a smokey eye pop more and gives it a cleaner look overall.
See what I mean?
So diminish the dark circles by trying some of these products, I promise they won't disappoint!
Beaucoup D'Amour,
Megan